As we all know Godzilla has been having a large ad campaign for example the snickers commercial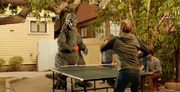 and he has used multiple posters TONS of posters if you went to SF recently you would know. So what else could he advertise for well he does already have a car AD for a smart car which is ironic considering they are coffins on wheels. So why A ram commercial, or instead a Japanese commercial. No specifics just make sire its made in their style crazy. what other commercials would you want Godzilla to be in?
Ad blocker interference detected!
Wikia is a free-to-use site that makes money from advertising. We have a modified experience for viewers using ad blockers

Wikia is not accessible if you've made further modifications. Remove the custom ad blocker rule(s) and the page will load as expected.