So I came across this monster in an old Daiei toy thing. Same sets included Whale God, Garasharp, Nezura and MahnaMahnakorappa or what ever. Turns out it's from a 1960 film, Demon of Mount Oe. It's 7 feet tall, can fly, and was sent back to hell by a bunch of samurai. It's a cool lil rare monster from Daiei. 
Also from the same film, the Tsuchigumo.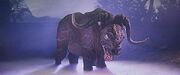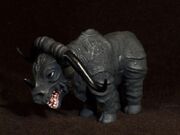 Ad blocker interference detected!
Wikia is a free-to-use site that makes money from advertising. We have a modified experience for viewers using ad blockers

Wikia is not accessible if you've made further modifications. Remove the custom ad blocker rule(s) and the page will load as expected.