History:
Raptor gets aweken by a horde of Beowolfs at Forever Fall forest
Raptor:Bring it on!
Beowolf:*Roar*
Raptor:*Becomes an Allosaurus and roars back*
Beowolfs:*Claw strike*
Raptor:*Charges at the Beowolfs*
an Death Stalker shows up
Death Stalker:*Roar*
Raptor:Oh GREAT an giant scorpion! *Becomes an Giga* Let's see how you take care of the biggest carnivore dinosaur!
???:Retreat!
Raptor:Huh?
???:I will take care of him.
Raptor:Who are you?
???:Im Salem, the queen of all Grimm!
Raptor:Well ms."Queen" you and your creatures have disturbed me, and now you have to pay.
Salem:Don't waste my time
Raptor:Waste YOUR time?! Don't worry, this shoud be quick.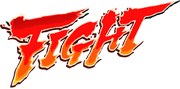 Salem attacks with an red blaster out of her hand
Raptor dodges and shots fire balls in Dragon form
Salem dodges all of them and punches Raptor up in the air only to kick him back into the ground
Raptor:IS THAT ALL YOU GOT?!
Raptor strikes at her in his Mammoth form
Salem falls into a huge rock which crambles
Salem:Oh Raptor, so pathetic......
Raptor:How do you know my name?!
Salem grabs Raptor's neck and prepares an red blaster
Raptor quickly becomes Godzilla and shoots a Blue Spiral Beam
Raptor:ROAR

Salem: THIS IS WHAT I WANTED TO SEE, GOD AGAINST GOD!
Godzilla looks angry at Salem and shoots a blue spiral beam
Salem contains the beam
Godzilla:WHAT?!
Salem:Looks like you wont be able to use your beam
Salem punches Godzilla in the face
Godzilla gets draged back
Godzilla punches Salem wich falls into the ground
Salem:This is no place for a battle, let me teleport myself over there
Salem teleports
Godzilla:(I can fell her presence some were) I need to go were she went!
To Be Continued (for real this time)