Ad blocker interference detected!
Wikia is a free-to-use site that makes money from advertising. We have a modified experience for viewers using ad blockers

Wikia is not accessible if you've made further modifications. Remove the custom ad blocker rule(s) and the page will load as expected.
hey you guys, I was bored so I decided to make own games named

This is the 2014 package :D
lel, I used
MyPokeCard
to make them. here are the cards I made :3 (more coming soon!)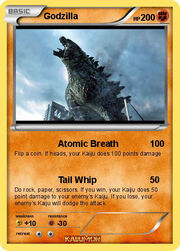 Tell me if you like them, which one that I need to update or which monster that I will do next ?