Hello. I'm the Cloverfield Monster. You probably know me from the movie Cloverfield. And I want to say I AM SO HAPPY AND I'LL TELL YOU WHY. Because it seems as though Matt Frank, creator of the Neo Universe, finally has it in him to include me in his Neo Universe. For proof, here's this picture of what appears to be the Neo version of me.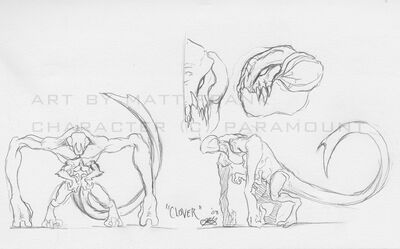 I'm not completley sure IF it is Neo me, but it could be a possibility.

Don't I look awesome?
-Signed,
The Cloverfield Monster.