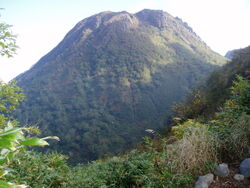 Mount Myoko is a active stratovolcano in Honshu, Japan and is located at the southwest of Myōkō city, Niigata Prefecture, and a part of Joshinetsu Kogen National Park. It appears in 2001 Godzilla film, Godzilla, Mothra and King Ghidorah: Giant Monsters All-Out Attack.
History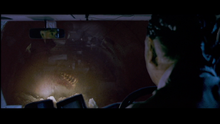 After a mysterious landslide buried several people who were travelling on a road that ran alongside the volcano, the J.S.D.F. ordered a detachment of rescue workers to search for any survivors, utilising the new Taiho missile carriers. After firing several D-03 Missiles into the rubble, the team began their search, eventually finding a single survivor. Soon afterwards, the ground began to shake, and the team began to make their escape, but not before they observed the Guardian Monster Baragon tunnelling through the rock.

Ad blocker interference detected!
Wikia is a free-to-use site that makes money from advertising. We have a modified experience for viewers using ad blockers

Wikia is not accessible if you've made further modifications. Remove the custom ad blocker rule(s) and the page will load as expected.