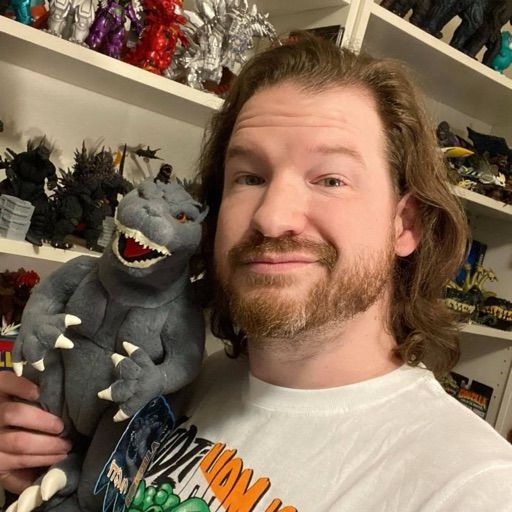 Matt Frank
(known as
Kaijusamurai
on DeviantART) is a rising young comic book artist and story writer. His art work has been featured in G-Fan magazine in more then one occasion as well as designing one of the covers of the magazine. He also provided the line art for the G-fantis comic serious for G-fan Magazine. He also provides the cover art for many IDW Comics, including
Godzilla: Kingdom of Monsters
and
Godzilla: Rulers of Earth
.
He has also done comic covers for the Ray Harryhausen present's "Back To Mysterious Island" and "It Came From Beneath the Sea Again" as well as having his one shot comic "Wrath Of the Titans: Cyclops". He also provided the monster Designs for "Back to Mysterious Island".
He has also worked on Transformers: Beast Wars guide. His latest work has been Zak Goji as well working with the Gleaming Scythe Publishing as a creature Designer.
Matt's most notable work has to be his Fanfiction, The Godzilla Neo Project, a series of pictures and information that completely reworks the Toho Universe and the Godzilla Films into one easy to follow Continuum. As well as starting in a New Project Known as Gameranime.

External Links