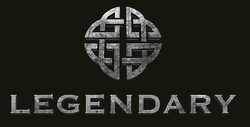 Legend Pictures, LLC
, also known as
Legendary Pictures
and
Legendary Entertainment
, is an American film production company based in Burbank,
California
.
History
Legendary Pictures, Inch. was founded and incorporated by Thomas Tull in California in 2000 after he raised $500 million from private equity firms. In 2005 it signed an agreement with Warner Bros. to co-produce and co-finance up to 40 films over seven years.
In July 2013, Legendary reached an agreement with Universal Studios where it will market, co-finance, and distribute Legendary's films for five years starting in 2014, the year that Legendary's similar agreement with Warner Bros. expires.
External Links
REL
LEG
Ad blocker interference detected!
Wikia is a free-to-use site that makes money from advertising. We have a modified experience for viewers using ad blockers

Wikia is not accessible if you've made further modifications. Remove the custom ad blocker rule(s) and the page will load as expected.