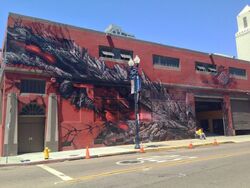 The
Godzilla Encounter
is an exhibit located in San Diego, California, which first opened in July, 2013, at a near date to San Diego Comic-Con '13. One of the attractions of this exhibit is a "ride" where you could go up on an elevator in a building, and you would see Godzilla outside in a dark rainy weather, walking by two times. The first is several meters away, and the second pass-by has Godzilla looking right inside through the windows.
Notable Exhibited Objects
Gallery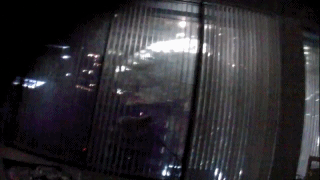 REL
LEG
Ad blocker interference detected!
Wikia is a free-to-use site that makes money from advertising. We have a modified experience for viewers using ad blockers

Wikia is not accessible if you've made further modifications. Remove the custom ad blocker rule(s) and the page will load as expected.