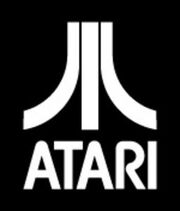 Atari
is a long running video game company. Atari is one of the two video game companies that work on Godzilla video games, the other is
Pipeworks
. Atari has so far worked on
Godzilla: Destroy all Monsters Melee
,
Godzilla: Save the Earth
, Godzilla: Domination, and
Godzilla: Unleashed
. It is unknown if they will be working on any new Godzilla video games because one of the key workers in Godzilla games, Simon Starnge, left Pipeworks and he was a big Godzilla fan that helped select monsters that people would want to see in a Godzilla video game.
Gallery
External Links
Ad blocker interference detected!
Wikia is a free-to-use site that makes money from advertising. We have a modified experience for viewers using ad blockers

Wikia is not accessible if you've made further modifications. Remove the custom ad blocker rule(s) and the page will load as expected.